The Zero Tolerance Policy states our stance against any form of harassment, physical or verbal abuse and bullying in HUU's premises, at an HUU Event or an event organised by HUU members. As an organisation we are dedicated to increase the awareness of this policy and follow through with disciplinary procedures when necessary to protect our students and to ensure that they feel safe.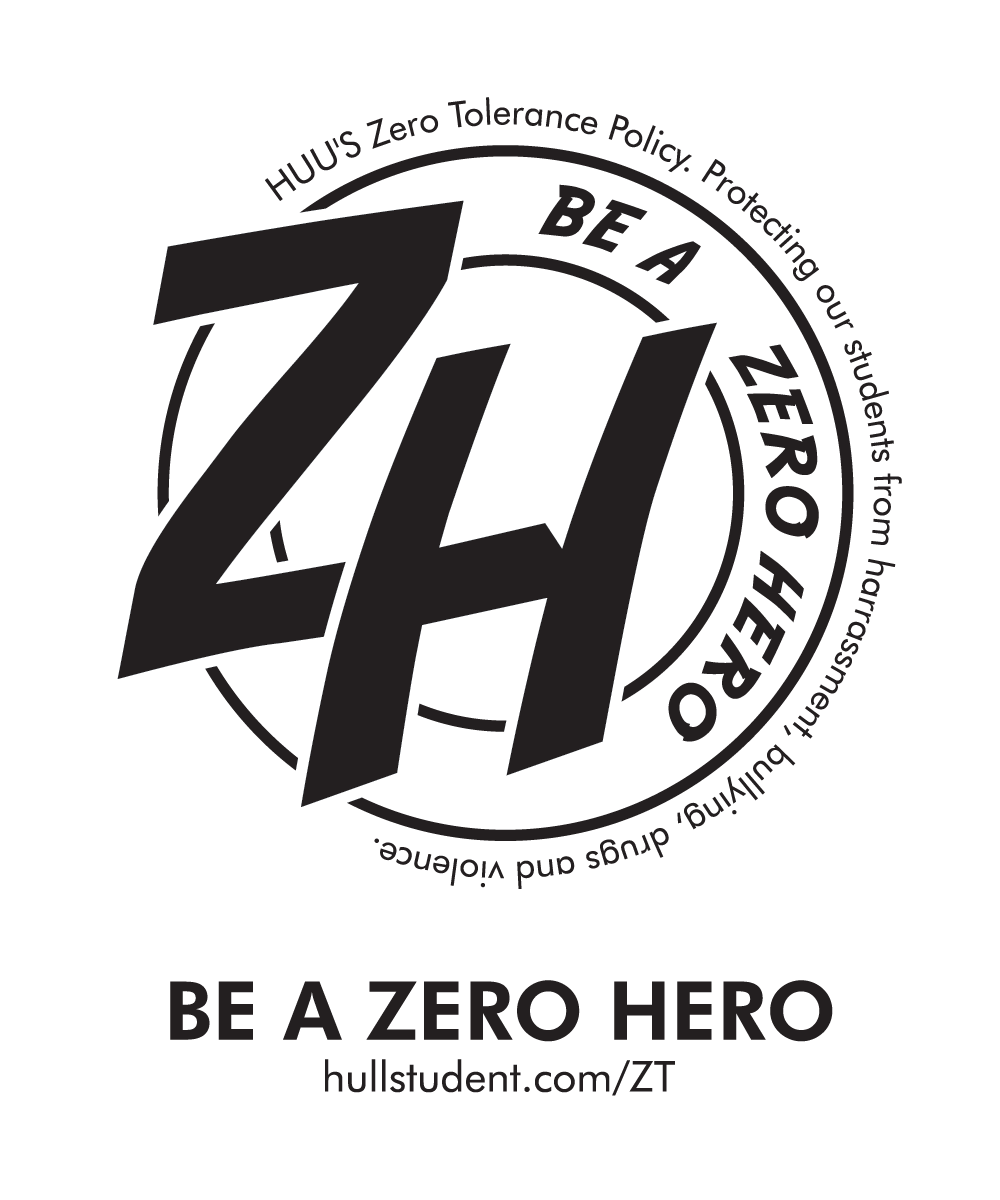 What to do if you have been a victim or have witnessed harassment or abuse in HUU premises, at an HUU event or an event/activity organised by HUU members.
In HUU Premises or at a HUU function or event

You will need to write a letter to the president at [email protected], with the subject as Complaint. Please include as much information as you can, the individual's name, description, time of the incident, the details of the incident and the venue. Once this letter has been received, the President will then decide whether the complaint could lead to disciplinary measures being taken. If he/she does then a Disciplinary Panel will be convened.

If the President decides that the matter is of a disciplinary nature he/she shall convene a Disciplinary Panel who will deal with the matter as detailed below. If the complaint will not lead to disciplinary measures then the complaint should be referred to the Complaints Panel. The Disciplinary Panel will decide whether the issue should be dealt with directly or alternatively referred to:

a) The police, if the matter may constitute a criminal offence

b) The Registrar & Secretary of the University, if the matter cannot reasonably be dealt with internally

In HUU Licensing premises

On the night please talk to a member of staff and they will contact the duty manager. If you are making a complaint after the event please email the President with the above information. However, this information will be dealt by the Designated Premises Supervisor and Premises Licence Holder and will not fall under the remit of the Disciplinary panel.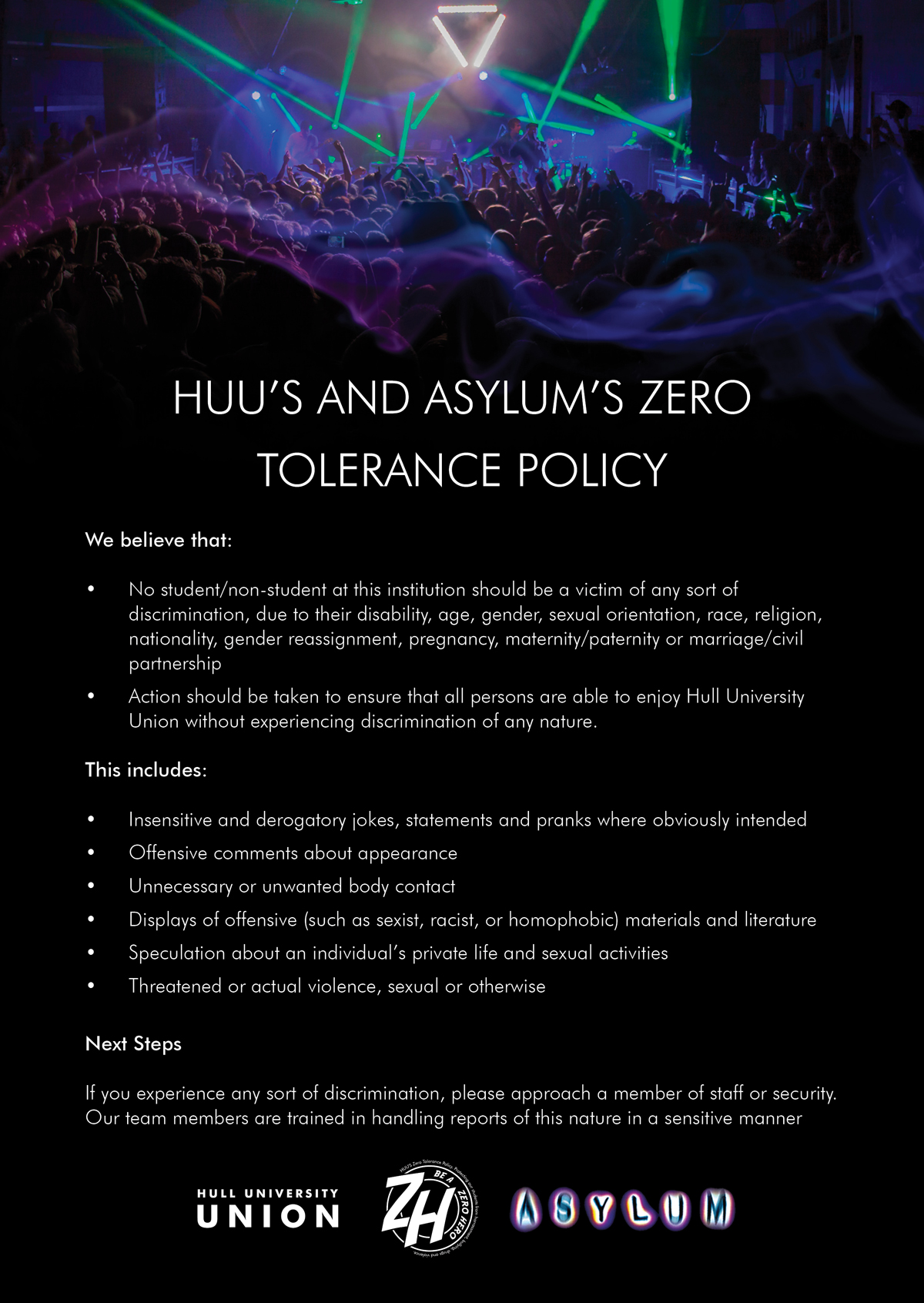 Information of complaints and disciplining members can be found on the below links.
Standing Orders Governing The Discipline of members of HUU
Standing Orders Governing Complaints Against Members or HUU or Against the Charity