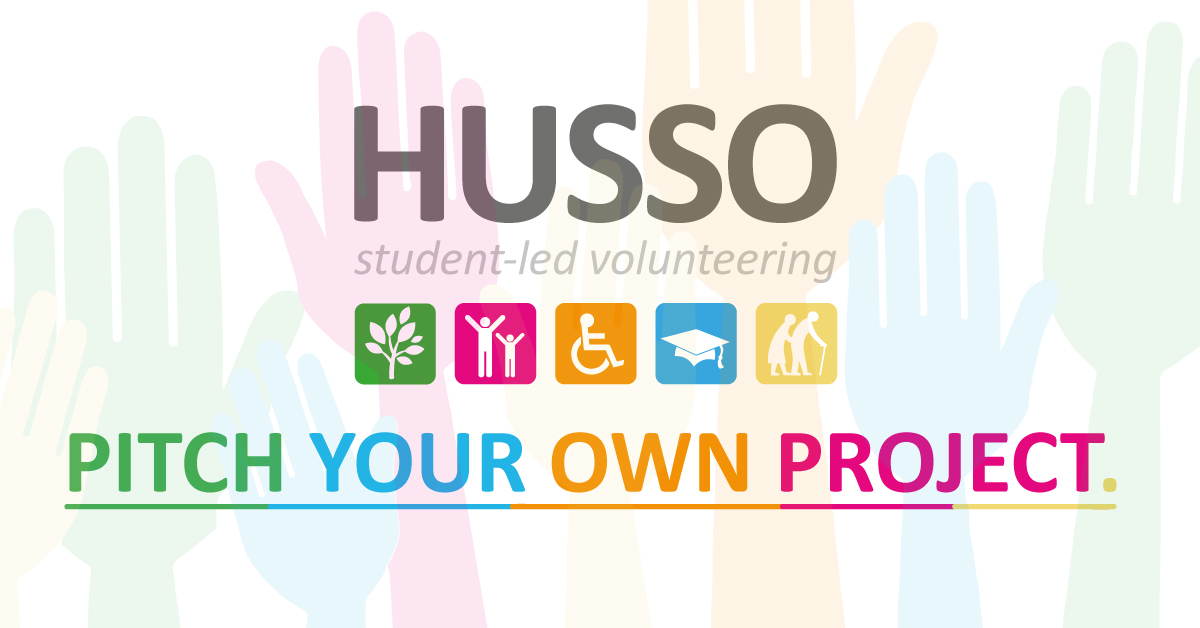 "NEVER TELL ME IT CAN'T BE DONE!" Derek Forster (Founder of HUSSO)
HUSSO has seen student volunteers give over 3 million hours to a number of different community projects designed to make Hull a better place to be.
Got an idea you want to bring to life?
Pitch Your Own Project
HUSSO are giving you the chance to set up your own project, get it running and even give you some funding.
If you get involved as a volunteer or a Project Co-ordinator, not only will you gain valuable experience, but you'll also be building up valuable CV skills like teamwork and leadership.
You can tailor your project towards anything you care about, whether it's your own personal interests, or making a difference in the community.
How to get involved…
Fill out a project plan form below with your volunteering project idea or if you would like to be a co-ordinator for an existing project.
Email your completed form to [email protected] .
You will then be contacted thereafter by the Volunteering Coordinator, on the next steps if your application is successful.
Examples of current projects include:
Befriending Older People
Trekkers – Day trips for adults with learning difficulties
Green Spaces – Community Garden
Primary Reading
Guide to Planning Your Project