Student Officer Team
There are five Student Officers elected annually: President, Education Officer, Activities Officer, Welfare and Community Officer, Sports Officer.
They are full-time paid representatives who take their position for a year.
Each officer will contribute to the work of the Union Executive Committee (UEC) in ensuring the collective voice of our student members is heard by the University, the local community and nationally. The Union Executive Committee (UEC) consists of the Student Officers, who are responsible for implementing the vision, mission, values and strategy set by the Board of Trustees. The UEC focuses on representing students.
UEC is the operational decision making body for the six different zones in Hull University Union. The Sabbatical Officers act as Trustees to hold each other to account, approving small amounts of capital expenditure and changing/improving the governance structures of Hull University Union. UEC is used to support other Student Officers, increase communication across the union and, most importantly, to represent students. When policy is passed, it then goes to Union Council for approval.
---
Student Officer Team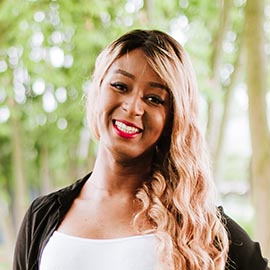 President
01482 466278
[email protected]
Isobel Hall
President, Education
01482 462064
[email protected]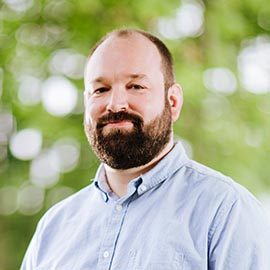 Nick Wright
President, Sport
01482 466256
[email protected]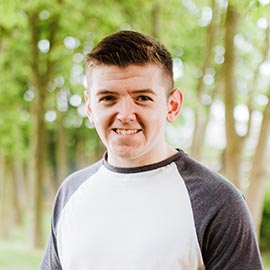 Tom McNamara
President, Activities
01482 466245
[email protected]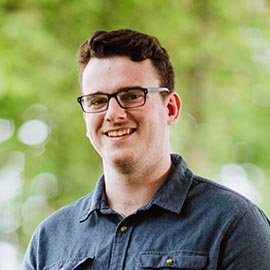 Andrew Costigan
President, Welfare & Community
01482 466259
[email protected]
Part-Time Officers
Name

Position

Governance Zone

Daniel Ingram
Councillor for Scrutiny

Welfare & Community Zone

LINKS Officer

LGBT+ Co-Officers

Rayan Shipton
Trans* Representative

BAME Officer

----

Women's Officer

Disabled Students Officer

Environment and Ethics Officer

Councillor for Scrutiny

Education Zone

Mature Students Officer

Part-time Students Officer

Postgraduate Research Students Officer

Postgraduate Taught Officer

International Students Officer

Faculty Rep Faculty of Science and Engineering

Faculty Rep Faculty of Arts, Cultures and Education

Faculty Rep Faculty of Health Sciences

Lee Tilling

Faculty Rep Business, Law and Politics

Activities Zone

Chair SEC

Chair RAG

Societies Council Rep

-----
Councillor for Scrutiny

Sports Zone

AU Presidents' Rep

AU Members' Rep

AU Secretary & Communications Officer
Trustees
Governance of HUU is carried out by a Board of Trustees. This includes the five Student Officers, four external Trustees selected for their skills and experience, and four elected Student Trustees.
The Board meets approximately four times per year to coincide with important times in the planning and reporting cycle. The Chief Executive acts as Secretary and advisor. The Board concentrates on planning for the future and positioning HUU so that it can continue to meet the needs of all our student members.
---
External Trustees
Stuart Ferguson
University of Hull 1994-1997, BA Hons History
Head of Investment London Waste & Recycling Board
Stuart has spent most of his career financing and supporting UK businesses across the charitable, public and corporate sectors. He has recently been appointed as Head of Investment at the London Waste & Recycling Board, an organisation dedicated to delivering the Mayor of London's strategy to improve waste management and position London as the centre for Circular Economy investment.
Prior to this he was Head of Fund Management at Big Issue Invest, a leading Impact Investor, investing in and providing strategic support to UK based charities and social enterprises such as Sheffield Futures and HCT Group. As part of the management team he was responsible for positioning the organisation as a leading Impact Investor, helping to lead development of Social Impact Bonds in the UK. Stuart spent most of his career at Lloyds Banking Group having initially joined as a graduate trainee and ultimately assuming a senior position responsible for managing £5bn worth of assets. Stuart has significant Board level experience over the last 10 years, often helping to implement operational growth strategies and navigate businesses through difficult change management processes.
Gaius Powell MBA
University of Hull 1984-1987, BA Hons Politics
Gaius is a freelance business development and marketing consultant with almost 30 years' experience. In his last in-house role, Gaius was the Director of Business Development for £375m annual turnover professional services firm, Pinsent Masons LLP. During this time, Gaius led a global team of 80 people. Gaius has spent most of his career in the professional services sector, holding a range of roles including Head of Client Development and Marketing Manager. His early career was spent as an Account Manager with a full-service advertising agency.
Gaius has experience of leading and delivering on strategic change initiatives as well as the mentoring and development of individuals. Gaius has held many voluntary roles, including being a Parish Councillor for South Cave Parish Council and positions with Humberside St. John Ambulance and JCI (Junior Chamber International). During his time at the University, Gaius was elected as Chair of Educational Affairs, and was the current affairs editor of the "Hullfire" student Union newspaper.
He also holds the Postgraduate Diploma in Marketing awarded by the Chartered Institute of Marketing.
---
Student Trustees
Rebekah Greaves
Management & Business with Professional Experience Placement & Foundation Year
Being a first year undergraduate student studying Management and Business and the course representative for Management has inspired me to become more involved with HUU. Becoming a course rep enabled me to be aware of student needs and what they want to gain from our university. It has given me the opportunity to communicate with both students and academic staff to ensure the student voice is heard and to think strategically about solutions for any issues or improvements to the course.
During my time in education so far I have embarked on a range of roles and experiences which have developed me as an individual, gaining skills such as the ability to work effectively within a team, exercise independent judgement and be selfless with decision making. I was able to demonstrate these qualities as a student ambassador at my secondary school and also as a midday supervisor, responsible for ensuring the health, safety and welfare of pupils. I have also been gaining valuable business experience whilst working for a manufacturing company where the ability to think strategically and good organisational skills have been key aspects of my role.
Madeline Holden
BA Politics & International Relations
I have gained significant experience relative to this role through my time in secondary education where I was heavily involved in the student voice, firstly as part of the academy council and later when elected as Head Girl in the Sixth Form. Working with the senior management of the academy to represent students and implement policies I was able to develop a wide range of skills including leadership and teamwork and an ability to think strategically.
I am very organised and completely dedicated and passionate about any role I undertake. I have the ability to exercise independent judgement and think critically and believe I am selfless and have integrity – qualities that I will bring to the board as a student trustee. I have enjoyed my time here in Hull and would love to give more back to the student community through HUU.
I look forward to developing skills as a student trustee whilst creating the best experience possible for the students and ensuring the views and ideas of the students are heard.
Andrew Paluszkiewicz
BSc Biomedial Science
Since beginning my first year BSc Biomedical Science degree, I have become a member of the Bioscience Society football team as well as taking on the role of first year course representative for the Biomedical Science degree. This involves me liaising with students and academic staff to promote the positive aspects and solve the issues within the course and it has given me a good perspective of what students want to gain from our university.
I am currently in my first year of study at the University of Hull and represent my fellow students as a course representative for Politics and International Relations. Attending course rep forums has helped me to understand the governance structure at the university and develop my communication skills.
I want to help achieve the Union's objectives by providing a student view on HUU decisions so that the interest and welfare of us students are at the heart of every decision made. From the diverse array of activities and sectors I have involved myself with, I will be able to contribute positively to the HUU aim of acting as a channel between students, the University and external bodies with the relationships I have made. The amount of opportunities I have participated in has inspired me to help HUU achieve their objectives to provide "cultural, social, sporting and recreational activities, opportunities to volunteer" because I understand how increasing our experiences can act as a catalyst for achievement.
Kathryn Sharman
LLB Law
I was previously on this executive committee for the Isle of Man Handball Association and was greatly involved in the direction and vision of the club, as well as having a role in financial and strategic decisions. In this position I made decisions that were objective and for the benefit of the club and its players as well as ensuring the good governance of the committee. I believe my experience in this role has given me the necessary skills to be a student trustee. .
I would greatly enjoy becoming more involved with HUU, especially from the unique perspective of a student trustee. I would enjoy working as a student trustee for the benefit of the Union and students and feel that from my previous experience I could excel in the role of a student trustee. I am looking forward to being in a position through which I can ensure the good governance and advancement of HUU.
In addition to my role as Student Trustee I am also the current school rep for Law.
---
Student Officer Trustees
Osaro Otobo, President
Isobel Hall, President (Education)
Nick Wright, President (Sport)
Tom McNamara, President (Activities)
Andrew Costigan, President (Welfare & Community)
Liberation Campaigns
Black, Asian, Minority and Ethnic (BAME)
The BAME Committee exists to voice the concerns, address the issues of, and improve the educational and social environment for Ethnic Minority Students in Hull at both undergraduate and graduate level.
The Chair of the BAME Students' Committee, as a representative of the Committee and the students they represent, has a vote on Union Council.
---
Disabled Students Committee
The Disabled Students' committee aims to remove the stigma from all disabilities, challenge perceptions and encourage all members of our society to take a positive attitude towards understanding the nature of disability and overcoming prejudices. They also help to signpost students to the University of Hull's Disabilities Services who can help with numerous support issues.
The Chair of the Disabled Students' Committee, as a representative of the Committee and the students they represent, has a vote on Union Council.
University of Hull Disabled Students Community
---
Women's Committee
The Women's Committee works for women through welfare support and to eliminate all forms of gender disadvantage. The committee provides a wide variety of services, resources and events for women in at the University of Hull.
The Chair of the Women's Committee, as a representative of the Committee and the students they represent, has a vote on Union Council.
---
Lesbian Gay Bisexual Transgender+ (LGBT+)
LGBT+ aims to support the needs of lesbian, gay, bisexual and transgender students, ensuring that they have a voice on campus and a place to meet other LGBT+ people.
We have a diverse University population and sexual preference and gender identity can mean many things. The plus of LGBT+ reflects the welcoming definitions of the committee, which is open to everyone including straight allies.
The Chair of the LGBT+ Students' Committee, as a representative of the Committee and the students they represent, has a vote on Union Council.
Staff
From the Student Voice and Opportunities Team to the Advice Centre, we have many full-time and part-time staff here representing you.
Find out more by visiting our staff list.