Give it a Go is a fantastic HUU activities programme filled with new things to try and discover. There's no long term commitment, all you have to do is book a ticket, come along and enjoy!
The programme of activities is open exclusively to all registered Hull University students, so whether you're mature, postgraduate, international, full or part-time, we've designed a range of events so that there's something for everyone.
As a not for profit organisation, HUU uses revenue from commercial operations to subsidise this range of one off events by up to 50%, to help make your time at university even better.
If you fancy discovering new cities, exploring the local area, creating a masterpiece, getting active or just trying something different, visit this Give it a Go page regularly, look out for our monthly emails or follow us on Twitter.
Make friends. Make memories. Try something new!
We have five different kinds of GIAG activity that you can take part in.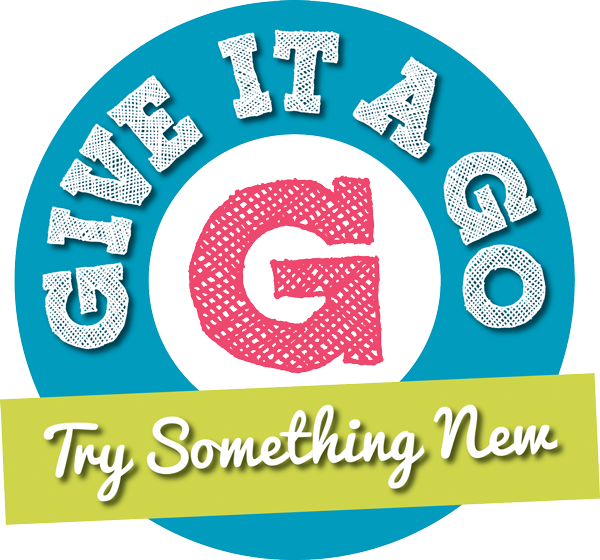 Escape
Events that help you discover, get out and take a look at new parts of the world! This might include trips to cities, attractions, cultural events and other destinations further afield. Transport is usually provided.
Explore
Let us take you to some of the places that have helped Kingston-Upon-Hull win the title City of Culture 2017. Learn more about the city, experience both the popular and hidden gems that make up the wonderful city you live in.
Taste
Whether you're a budding chef or just want to try something a bit different, Taste events will give you the opportunity to try new foods and learn more about different cuisines.
Active
Get those endorphins flowing with some physical activity. Don't fear – we're not going to be yelling at you Sergeant Major style, we're just providing some activities to put a bit more spring in your step.
Create
Whether you're inspired by the shabby chic delights of Kirsty's Homemade Homes, childhood memories of sticky back plastic on Blue Peter, or fancy becoming a Rio style samba drummer, Create events will help you make something special that you can be proud of. We work with local artists and creative practitioners to help you explore your creative side through art and music. Get ready to say "Here's one I made earlier."
---
FAQs
When and where can I buy a ticket?
Tickets for all our events can be booked online at hullstudent.com/events (a 50p booking fee is charged for all purchases, even if the event is free) or at the reception desk at HUU (no booking fee), which is open between 9am and 4pm.
The Give It a Go programme is subsidised financially by the Union, so tickets for each event are at amazing prices (sometimes even free!) and are limited. We strongly recommend that you book in advance to avoid disappointment.
All events go off sale at a specified time either on the day of each event or in some cases in advance. Details can be found on the individual event page on this website.
For some events we may have tickets available 'on the door'. Please give us a call or drop us an email to ask about this. You can just turn up, but please be aware that many events sell out in advance and so you might be disappointed.
Unfortunately, we are unable to offer refunds for tickets to GIAG events.
Who can book a ticket?
Tickets are only available to Hull University Students. You will be asked for your University Student card as I.D when taking part in a Give it a Go activity, so please bring it along!
Do I need a physical ticket?
With such a huge range of events happening over each semester it is important that you read the details on the individual event page on this website.
For many events a physical ticket is not necessary. At the start of each Give It a Go trip/event, the leader will have a customer list print out to see who has paid, all you do is simply bring along a form of identification.
Some events, particularly at theatres or external ticketed events require a physical ticket. This will be made clear on the event page on the website. Sometimes a member of staff may meet you at the venue where you can collect tickets, or you may need to collect your ticket from the HUU reception.
Cancellation of events
From time to time events may be cancelled due to unforeseen circumstances or lack of interest, so if you want to do something buy a ticket so that we know you are keen! We will always do our utmost to inform you of any changes to the programme, and will provide a full refund (excluding online booking fee) if an event is cancelled.
Communication
If you have bought a ticket for an event all the information you require should be on the individual event page of the website at hullstudent.com. We may need to contact participants with changes or other updates about information for events. If you have booked, please check your emails to ensure you are up to date with any information.
I have a great idea for a Give it a Go!
As a student-led organisation we want you to be involved in shaping and creating the programme of activities we offer through Give it a Go. If you have any interesting skills alongside experience at delivering workshops, or have ideas or contacts drop us an email, we'd love to hear from you!
Who do I contact if I have a problem?
If you have any queries, please contact the huu-giag@hull.ac.uk. You can use the contact form on this page or telephone the Student Activities Co-ordinator on (01482) 466297