Wow, what a year it has been for HUU's Your Idea Scheme! With students of Hull submitting a staggering 254 ideas, a ton of those have resulted in positive change made on campus. We thought it would be great to reflect on some of the big changes that have come from amazing suggestions.

1) Free sanitary products

Welfare and Community Officer, Jennie Watts, was passionate about completing this idea for the students of Hull, and in March 2018 HUU introduced "Menstrual Monday Packs". These are free for anyone who may need them in an emergancy. The packs are available at HUU Reception and are discreetly packaged, containing one sanitary pad and two tampons.
Jennie said, "the cost of sanitary provision is too high for a lot of students and we wanted to make sure that as a Students' Union we were ensuring the health and wellbeing of students in every possible way. This was a fantastic idea submitted and something that I care about because I was one of those students that struggled to afford sanitary products while I was studying."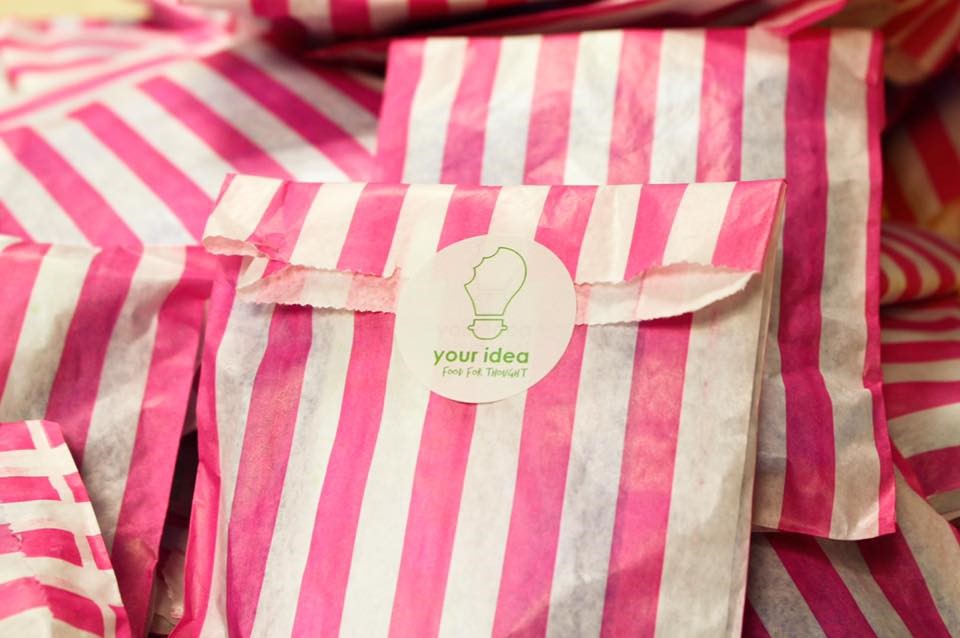 2) Free entry to Asylum before 11pm

Through the Your Ideas Scheme and feedback from the AU, students thought more people would attend Tower at Asylum if it was free. An idea that was then actioned! We think this is a pretty awesome win for the student who submitted the idea as well as the scheme and will benefit a lot of students.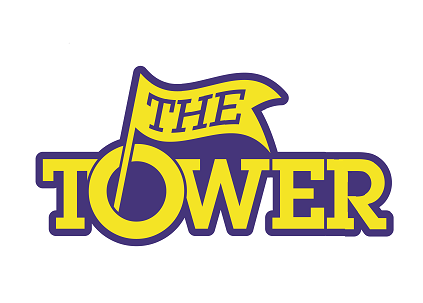 3) Biodgreabale straws
Despite this idea not reaching the 10 votes in favour threshold, HUU felt passionate about completing this idea and making steps to becoming a more eco-friendly sustainable Union. Recent statistics about plastic pollution in our oceans and the impact this was having on marine wildlife was shocking and we felt duty bound to do our bit to reduce the 175 billion straws floating around the oceans. So, we abolished ALL plastic straws from the building, replacing them with biodegradable ones. Asylum and Sanc. even had the biodegradable straws removed from the bar so students had to ask for them – with the hope of being out of sight out of mind.
Next up, is reducing single use plastic!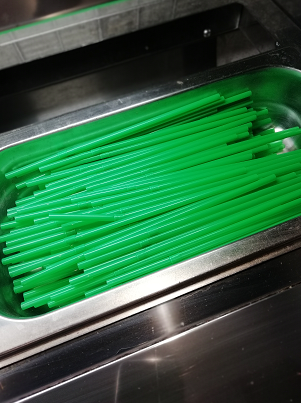 4) Free sex packs
Another massive win came as a result of the hugely successful SHAG Campaign in February. As part of SHAG's legacy and an idea submitted by the Your Ideas Scheme. In partnership with MESMAC, HUU now provide FREE safe sex packs to all students. The packs are located in the gender neutral & Asylum toilets and are re-stocked every Wednesday – but once they are gone they are gone so remember to be considerate and just take one.
If you are in need of some Sexual Health help or advice, don't forget MESMAC are on campus every Wednesday between 1pm-4pm on the 2nd floor of Student Central.
To visit their website click here.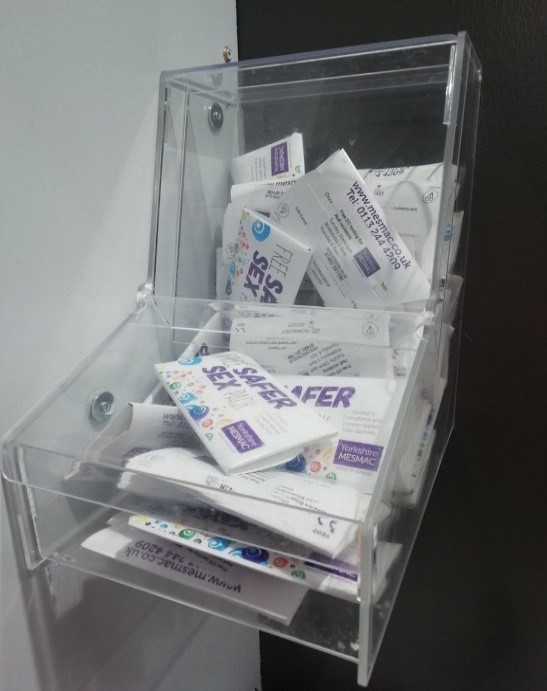 5) Sugar free drinks options
It was noted by a student that there were only 2 sugar free drinks included in the SPAR meal deal and that this wasn't good enough. So, an idea came through to HUU to increase the number of sugar free drinks available. Jennie Watts, Welfare & Community Officer, was assigned this idea and she quickly set to work.
Within 2 days Jennie had agreed with SPAR that the following sugar free drinks would be included:
1. Sugar free Volvic/other flavoured water
2. Rubicon Spring
3. Sugar free Lucozade
4. Sprite Zero/7 Up Zero
5. Pepsi Max/Pepsi Max Cherry
The student who came up with this fantastic idea for change was called Katie, "My friends and I had noticed that there was a lack of sugar free drinks included in the SPAR meal deal. We all agreed that we would love to see more sugar free options when someone suggested that I submit this to The Your Ideas Scheme. I did this and it was not long before the Union contacted me to ask what sugar free options we would like to see included. I submitted my suggestions and the next day the Union told me that my suggestions were now included in the meal deal. I am extremely happy that the suggestions I made where listened to by HUU and I have helped to make a real change".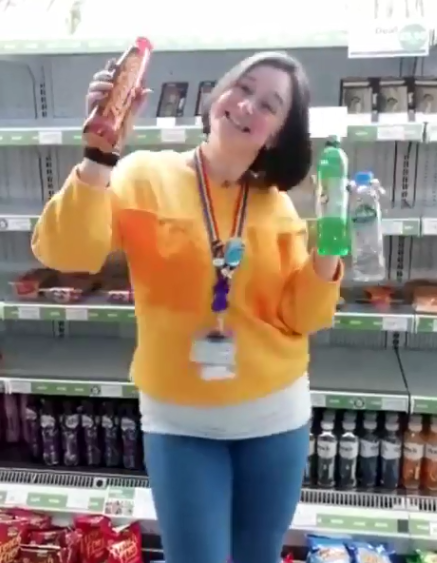 We hope you're inspired to submit your ideas! Have you got any change you'd like to see on campus? Submit your idea here.