posted:
27th October 2014, 12:00pm
tags: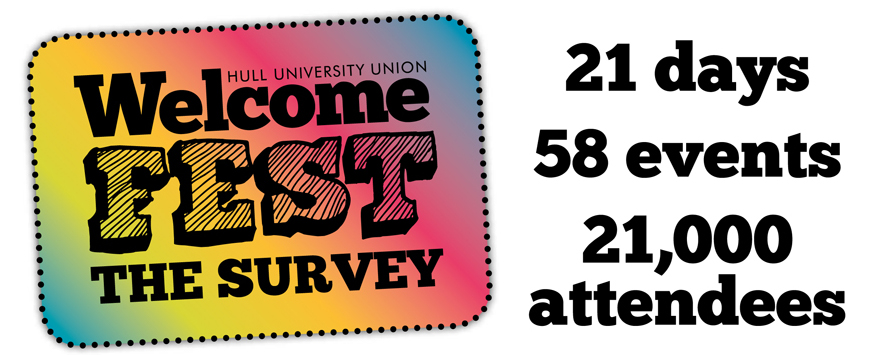 This year we held our biggest ever welcome to all students studying at the University of Hull. Now's your chance to tell us what you thought of it!
What did we do well?
What could we improve?
Do you have any suggestions for next year?
We will be rewarding respondents every weekday for two weeks. It only takes 5 minutes, just visit: hullstudent.com/wfsurvey to take part.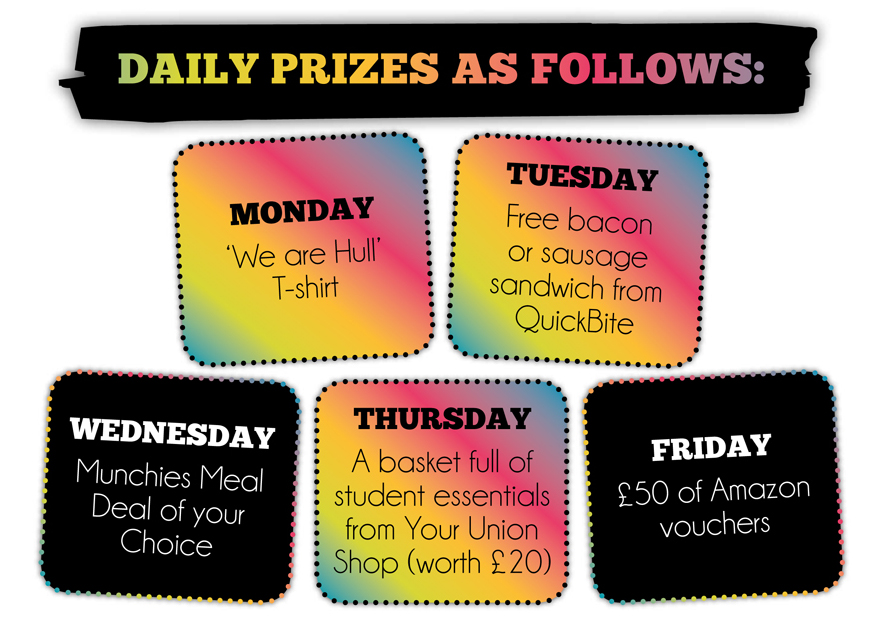 All prize winners will be emailed with details of collection. Any prizes unclaimed before Friday 14th November will be void.
comments powered by