posted:
29th October 2014, 10:50am
tags: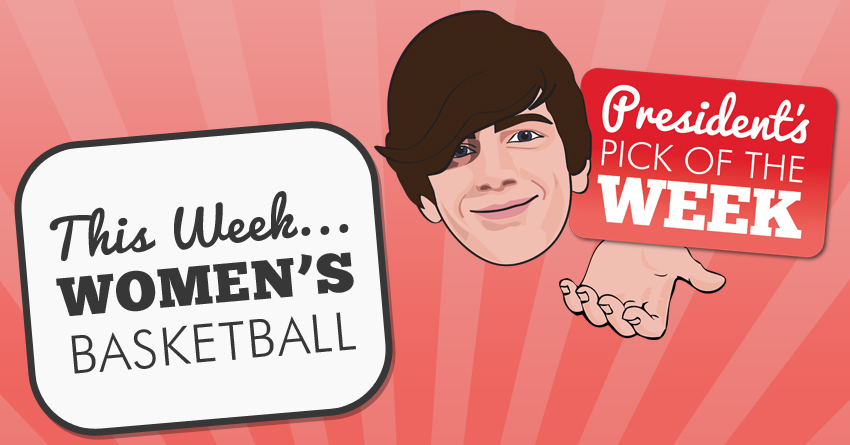 I'm not one of those horrible, perky morning people. I see myself more as a night owl than an early bird. It's because of this that I wasn't in a particularly happy mood, walking into work on a Saturday morning, for this week's Pick of the Week.
Women's Basketball had kindly invited me along to one of their training sessions, with the threat to make sure that I "brace myself". I did just that, but nothing could prepare me for this session.
I've never had a Pick of the Week with a gender specific group before. The reason this is important is that it was very obvious, very quickly that I was not a member of Women's Basketball. Despite this, I was welcomed with warm smiles and hearty welcomes.
The first part of the session was around cardio and warming up, specifically focusing on being agile and mobile. I am neither of those two things, so I struggled.
Being the start of the year, it was clear that there were people of different skills levels in the room. Some had been part of the team for a while; some of us could barely dribble without travelling. Okay, that maybe was just me.
We broke into groups and started on defensive work. Being one of the tallest of the group I had a lucky advantage, as I could jump above the others. Thankfully, we weren't tested on what we did with the ball once we got it, as that's where I usually fail.
Osaro, the coach of the day and an old friend, used the opportunity to abuse me (joking, I'm joking!) and punish me for my failings. My biggest humiliation was my one on one with her, which was a whitewash in her favour.
I left the Sports Hall, sweaty, but satisfied. Osaro's despotic tendencies aside (she's lovely, honest) you could tell that everyone there was enjoyed themselves, getting high quality coaching in a friendly atmosphere. What else would you want from your Uni sports team?
Your Friendly Neighbourhood President,
Richard
---
For more info or to join Women's Basketball click here.

comments powered by