posted:
3rd December 2014, 9:00am
tags: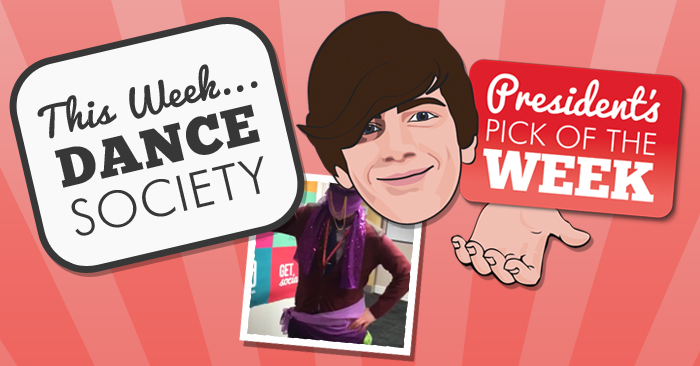 First and foremost, let's take a look at the wonderful moment HUU President Richard Brooks found out his task for the week!
---
The team at HUU take great pleasure in my President's Pick of the Week. It's their opportunity to put me in an awkward/embarrassing situation, all in the name of 'student engagement'.
It's with this in mind that I found myself, on Friday evening, in Asylum, learning how to Belly Dance.
I found this out on Friday afternoon, after a long and tough week, which included the future of Scarborough Campus, University Council visit and a HUU Board of Trustees meeting. Suffice to say, I was tired and mildly grumpy.
I rocked up in a t-shirt and shorts to Asylum, genuinely not knowing what to expect or anticipate.
Luckily, I was met by a sea of recognisable and friendly faces, from one of my favourite societies, Dance Soc. (#HUDS4Lyf and that)
We were given basic instructions and a really interesting insight into belly dancing and the culture around it.
I learnt very quickly that my body is essentially alien to me.
I couldn't move my hips, tap my feet or sliver across the floor like I was meant to.
In comparison to the talent and dexterity of Dance Soc next to me, I looked foolish, frankly.
The hour long session culminated with the majority of the group dancing together in rhythm. I went home, my arms aching and feeling as pliable as a piece of wood.
What did make the evening enjoyable was the clear, direct instructions of our instructor, Sandra Lee & and the friendly banter between myself and HUDS.
Your friendly neighbourhood President
Richard Brooks
---
Find out more about the Dance Society (HUDS) via their profile page, over on Facebook and on Twitter.
comments powered by