posted:
4th June 2014, 9:00am
tags: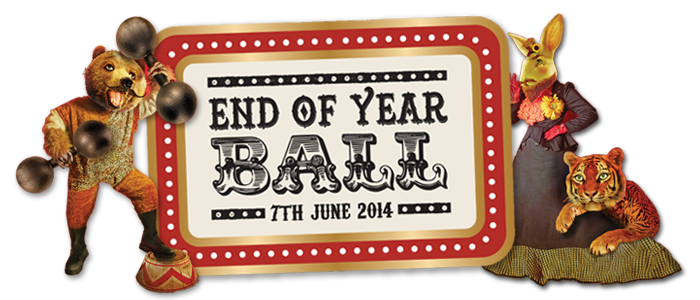 With the End of Year Ball fast approaching please ensure that you read the following information very carefully, we do not want any of you missing out because of a silly mistake!
Ticket information
You must bring with you valid I.D (drivers licence, passport etc.) your student card will not be a valid form of I.D.
This is a ticketed only event, without an official EOYB paper ticket you will not be able to enter the event.
Tickets need to be intact, with the secure strip untampered with. Tickets that do not have this seal in place will not be accepted at the gate as a valid ticket.
Please keep your ticket stub as a receipt, do not throw them away.
ONLINE TICKET HOLDERS – You will need to collect your paper ticket and have until Friday 6th June to do so. You will not be able to enter the event with a printed out email confirmation.
Tickets will be exchanged at the gate for a wristband.
Wristbands must be worn at all times and will be checked at various points on site.
If you are found on site without wristband you will be removed and dealt with accordingly.
---
Site Information
There are several cash machines on site but we recommend getting cash out beforehand to save the long queues.
Bars will not be taking card payments so again, make sure you have sufficient cash before entering the event.
There will be various food outlets on site all located on the site map
Please keep your belongings safe! Our usual cloakroom (located in Asylum foyer) will be open from 7:30pm – 3:00am
There will be plenty of toilets on site (including the famous portaloos!) located in all the usual areas.
Maps will be located around site but please ask a member of staff for directions if you cannot find your way. We are happy to help!
Set lists will be advertised on site during the event and not before, we recommend arriving for doors to familiarise yourself with the site, don't miss out on some hidden gems!
Photographers can be found across the site, don't forget to grab one and say cheeeeese!
---
and finally…

Dress to impress! This is a formal event to celebrate the end of the academic year. Enjoy yourselves and take home some happy memories.

See you at the front!

HUU Entertainments.
comments powered by