"I wanted to prove that just because you have nice nails and have your hair done, that doesn't affect your ability to do whatever you want to do."
Hull York Medical School Masters Physician Associate medical student and Miss Hull, Agatha Lawton – or 'Aggy' as she's affectionately known - explains how university sport inspired her to challenge the beauty queen stereotype.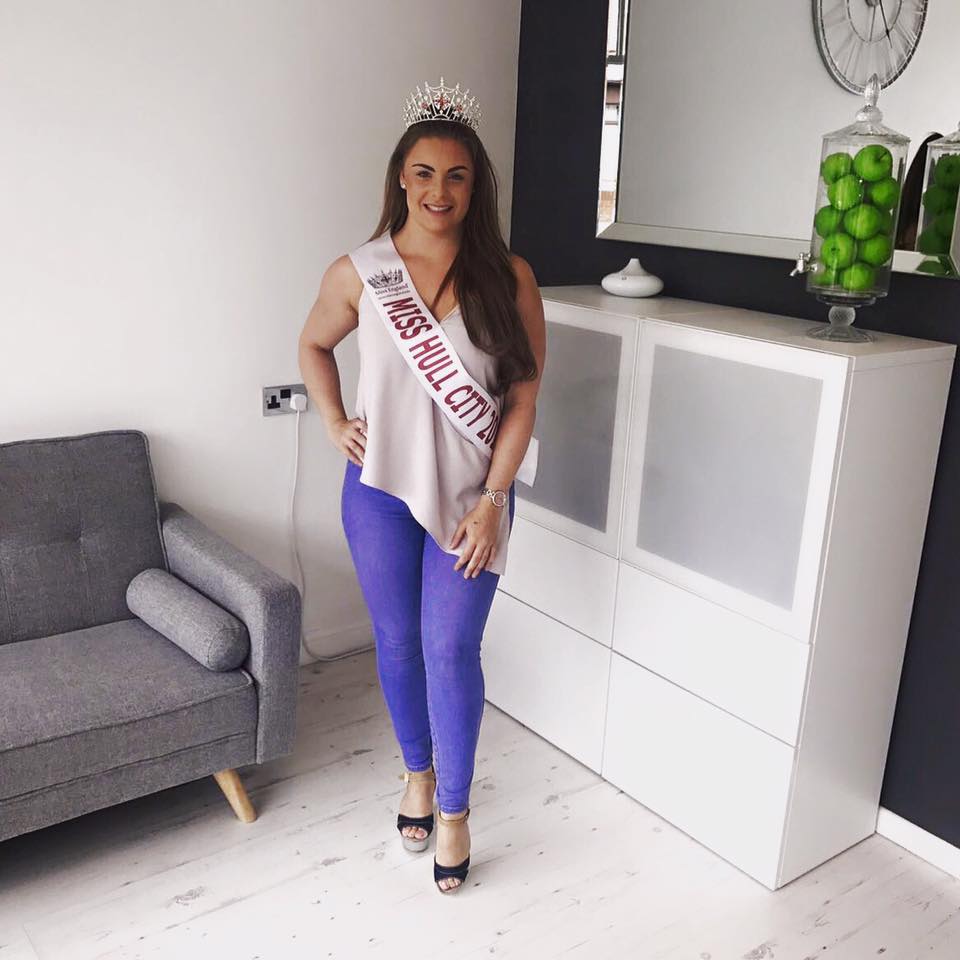 Agatha, 24, moved to Hull from Aldershot in 2013 to study BsC Sport Rehabilitation, having graduated in 2016, she decided to stay in Hull to study a master's degree. "I also ended up with the chance to become a beauty queen this year, and I decided to grab it with both hands," she said.
Having worked in a number of jobs, from the motor trade to business and IT, Agatha joined the University of Hull through clearing, getting involved in the Hull University Riding club as soon as she could.
Agatha said: "They were a great bunch of girls, and we're still really close friends. It was a really supportive environment, especially as someone who had worked in a number of jobs before coming to Hull, I'd never really socialised with people my own age, so it was a great experience for me.
"It taught me to adapt into whatever I wanted to do, with the environment being completely new to me.
Being surrounded by women who were all driven in their degrees and careers, and challenge gender roles inspired me to some degree to take it further later on. This is just one way it has benefitted me, but I'd recommend anyone to join a sports club, as with these things you get out of it what you put in!"
Agatha's involvement with sport didn't end there, in her final year of her under graduate degree, she was based on placement with the University of Hull Rugby League team. 'It was a totally male dominated environment – purely by numbers, but I loved being a real part of the team and helping with their rehabilitation.
"I didn't originally know what to expect, but I quickly became really involved with the team, and now adapting to new situations doesn't faze me. I loved challenging perceptions and showing that having my hair, nails and make up done doesn't affect my ability to do my job," she said.
Deciding to take the idea one step further in, Agatha applied to become Miss Hull 2017, and won! She said: "I had to fund it all myself, the dress, hair and make up costs a lot of money, as well as my own PR and campaigning, but it was so rewarding!
"All the girls I met through the competition are similar to me – driven and career focussed. There is this - wrong - perception with beauty queens of being a bit absent, a pretty face and not much else. But beauty queens are so much more than that, and I want to continue to prove it."
Agatha finishes her masters in 2018, after which she aims to specialise in orthopaedic medicine. Good luck for the rest of your studies, Agatha!
Follow Agatha on Instagram: @agathalawton