posted:
1st October 2014, 2:13pm
posted in: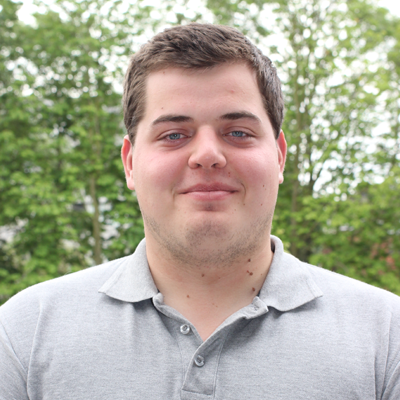 Welcome to all our new and returning students here at the University of Hull, Scarborough Campus and welcome back for those of you returning.
This year is bound to be full of excitement, enjoyment and fun. University life itself I believe is three (or more!) of the best years of your life, so make the most of them whilst you can! I'm sure you'll agree with me that WelcomeFest so far has been fantastic! With a vast variety of events and fairs over the next three weeks, guaranteed to kick off your university experience.
Just a quick little introduction from me… My name is Gareth Ikin, and I am your Vice-President Education for this academic year. This basically means that I represent the views of the students (you!) and lobby the university on your behalf to make your academic experience the best it can be. I also run the Course Representative system, which is there to empower students to make changes to their course. There's a simple process to becoming a Course Rep, just by filling in a form you could stand up for your peers and make a positive change. Something I would definitely recommend to do.

In my manifesto I also stated that I would create a stronger support system for students whilst on placement. The main focus of this is aimed at those of you that have, or are, experiencing placement learning as part of their degree. This can be from a year abroad to an industrial placement, from a nursing placement to a year down in Westminster, and everything else in between.
But before I can do so, I need to gather a full understanding of the situation, and see where the true problems actually lie. Therefore, I have created a Placement Student Survey, designed for all styles of year abroad or placement. With your co-operation by filling this out, I can see what the problems are, whether it's localised to one department or if it is a cross-campus issue, and how this can be rectified. If you have been on placement or currently on placement, please fill it in. Alongside this, there will be an opportunity for you to win a £10 amazon voucher, so keep your eyes open.
That's all from me for now, so enjoy WelcomeFest and enjoy what the next year shall bring.
Over and Out!
Gareth
Vice-President Education