posted:
17th February 2015, 5:19pm
posted in: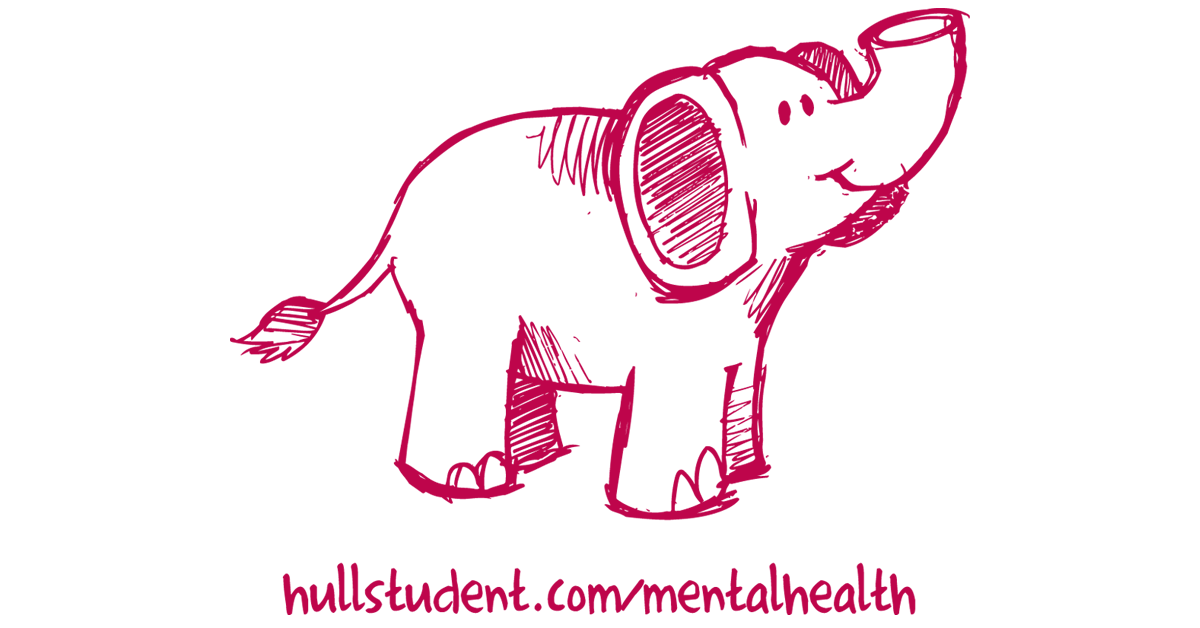 It's University Mental Health and Wellbeing Day on the 18th February!
The annual event that takes place tomorrow aims to focus on efforts that promote the mental health of people who live and work in Higher Education. This year's theme will be about choosing to disclose your mental health difficulties, whether this be to your University or to your support networks. Something I hope everyone one day will feel comfortable doing.
Mental health since day one of this job, and even before, has always been a priority of mine.
People often ask which part of mental health are you focusing on? My answer is all of it!
I want to increase the awareness of our own mental health, to increase the awareness of mental health difficulties and decrease the stigma surrounding these.
A mental health illness should be understood and treated like any other physical illness. Why should anybody feel scared to disclose their Mental Health? This is not ok!! They should be able to feel that they can explain their difficulties without any judgment or misunderstanding.
Personally, many people close to my heart have suffered with a variety of mental health illnesses. I have seen them struggle unbelievably.
Sadly a few months ago I lost a very dear friend. He fought incredibly hard for a very long time, however it came to a point where the illness took over.
He was one of the strongest people I know and the thought of his struggle makes me want to fight for mental health even harder.
1 in 4 people will have difficulties with their mental health in the time period of a year. I bet that we all know a person who is struggling right now due to being affected by a mental health illness directly or indirectly like me.
So how about we start a conversation?
How about we make it less of a taboo subject and fight for an improvement in mental health services nationally, locally and at University. We need to ensure that everyone has the confidence and power to take ownership of their wellbeing.
It is so important that students' wellbeing is prioritised. Alan Percy (Head of Councelling at Oxford University) recently expressed at a conference I attended that "enhancing student learning and wellbeing are not two separate things". This is something I strongly believe and the two must be tackled together.
So what is HUU and the University currently doing for mental health?
By May 2015, HUU and the University will be rolling out stress and anxiety workshops. These will continue throughout the next academic year and a calendar of events will be created to include both standard and bespoke workshops. These will be focusing on a range of themes such as: housing, exams and homesickness.

I am also currently writing a mental health policy for students, which will be launched in April. The aim of this policy is to ensure student wellbeing and mental health is at the forefront of HUU.

By the end of the academic year HUU staff will also be trained in Mental Health First Aid.

We are also taking part in University Mental Health day by holding a Mental Health Café event from 10am – 1pm in the Haven (First Floor of University House) There will be free tea and coffee, plus we are giving away 50 goody bags. There will also be a representative from mind and the mental health coordinators from the university's student support services.
If you can't make the event and are concerned about your mental health or another student then please contact student wellbeing at [email protected] with the subject cause for concern.
In addition, to this Student Minds have a great campaign called 'Look After Your Mate, details can be found at studentminds.org.uk/look-after-your-mate.
I hope that my blog has been helpful to some of you,
And remember you're not alone when it comes to mental health!
Your friendly Vice-President of Welfare and Community
Jeni Day