posted:
28th May 2015, 2:13pm
posted in: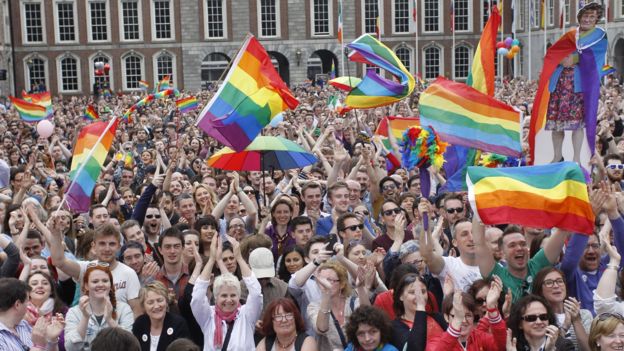 Last week, the Republic of Ireland took part in a national referendum over the issue of legalising same-sex marriage. 
And in a country where a vote to legalise divorce narrowly scraped through 20 years ago, Ireland overwhelmingly voted to support the rights of same sex couples.
What had threatened to be an incredibly divisive referendum, splitting the country in two in the same way that the Scottish Referendum did, ended up leaving a country feeling united and more current.
Ireland is the first country in the entire world to legalise same sex marriage through the popular vote. And one of the reasons why I'm really happy, isn't because it's another victory for LGBT rights (although it is) or that Ireland as a country has come out of this stronger (although it has) or even that this has increased pressure on other countries to make the same progress (Northern Ireland and Germany, we're looking at you). 

It's because students made a massive difference in this vote, and have helped change the course of a country. NUS USI and many other students' unions ran campaigns, door knocked and leafleted because they felt so strongly about LGBT rights. Our generation is the most tolerant, the most diverse and the proudest of it and we wanted to make love something everyone could enjoy, equally.
So, if anyone tells you that something is "just the way it is, you can't change it" or if they say "students don't care about anything, they don't do anything" – then show them this referendum, show them this vote.
Because progress does happen, and change does come.